Visit original article.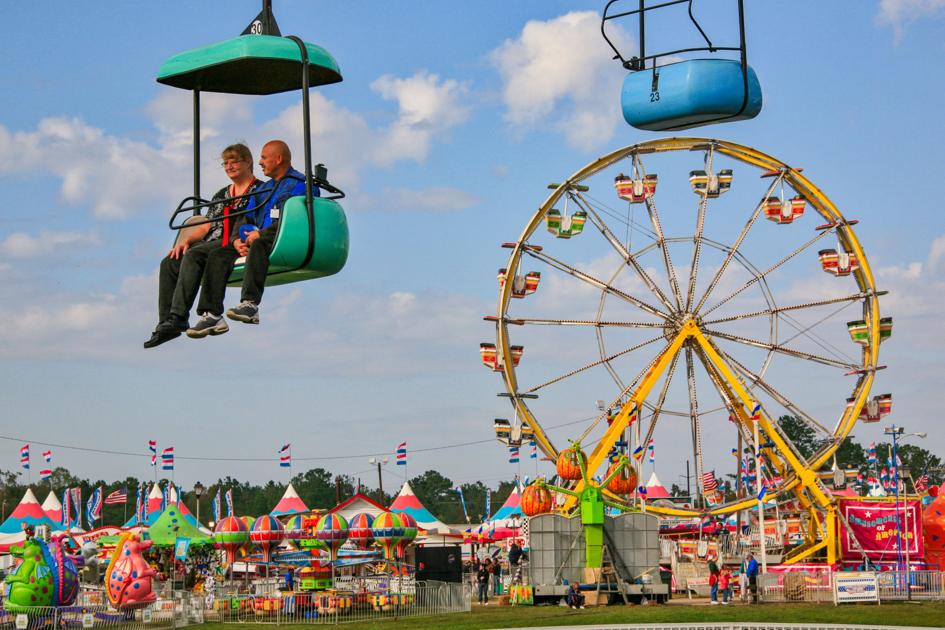 This week, we called for photos of fall fun, and folks got out there and enjoyed the cooler temperatures with seasonally-appropriate activities.
One thing that screams autumn in Charleston: the annual Coastal Carolina Fair. Fittingly, Merv Gibson attended the fair and graced us with this lovely shot of the action. The skillful framing showcases attendees in the foreground enjoying time in the ski lift while colorful excitement splays out in the background.
Next week's topic: Nighttime scenes. The sun sets earlier now — even more time in the day with which to capture shots for this theme.
The rules: Send your best photo to yourphotos@postandcourier.com by noon Thursday. Include your name, town and where the photo was taken. If you want your photo to be eligible to run in the newspaper, it must be at least 1,500 pixels and not have a commercial watermark.
On Fridays, we first announce the editors' pick of the week at www.postandcourier.com/yourphotos and publish an online gallery. We also declare a topic for the next week.
On Sunday, the photo pick of the week will appear in this section, Life.
All photos submitted will be considered for publication in The Post and Courier's yearly magazine, My Charleston. Some images may be selected for other editorial or noncommercial use.
We reserve the right to not publish any photo for any reason.