Visit original article.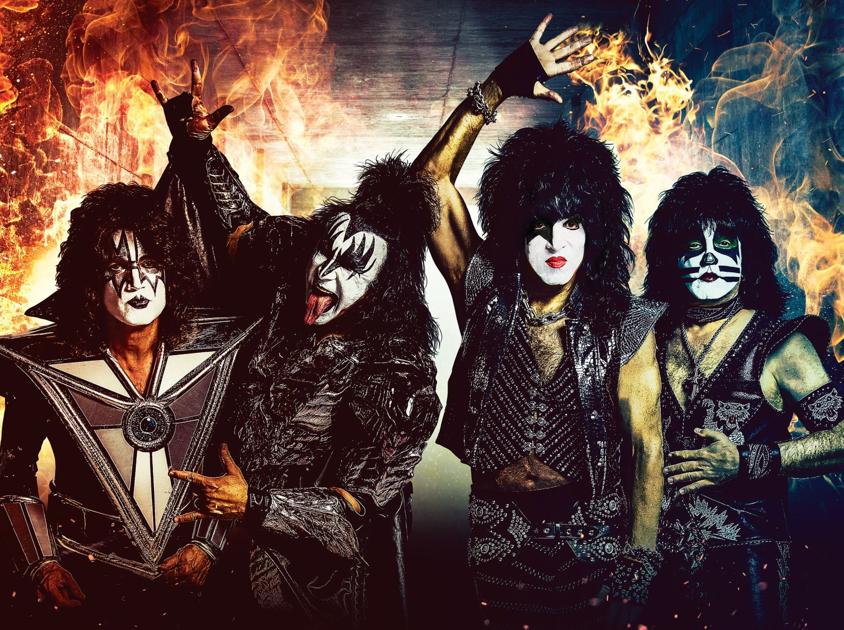 The announcement that KISS will be playing Colonial Life Arena on Feb. 11 as part of its End of the Road Tour raises a couple of questions: Does KISS suck? And if it does, does it matter at this point?
The band has sold somewhere around 75 million albums. It's in the Rock & Roll Hall Of Fame. And it has enough fans to justify the phrase "KISS Army," so what does it matter if the critics still look down on anthems like "Rock & Roll All Nite" or "Love Gun" or "Lick It Up"?
Besides, if you believe founding members Gene Simmons and Paul Stanley, they never had much interest in making "art." They wanted to rock, and they wanted to create a live show that would blow people away.
And say what you will about KISS' music, it's doubtful that, 46 years, thousands of gallons of fake blood and metric tons of white makeup later, anyone looks down on KISS as a live act.
There is no such thing as a "stripped-down" KISS show. You're gonna get amps stacked to the heavens. You're gonna get a blood-spitting, demon-faced Gene Simmons flying around the arena holding his signature axe bass. You're gonna get Paul Stanley strutting across the stage like a peacock and spouting God-awful double-entendres. And at the end, by God, you're gonna get fireworks. Because it's KISS, that's why.
Even if this isn't KISS' final, we-really-mean-it-this-time farewell tour (it feels like we've been here before, after all), this version of the band (Stanley, Simmons, drummer Eric Singer and guitarist Tommy Thayer) is probably worth seeing, because it's one hell of a spectacle. And because it's KISS, the band that rocks and rolls all nite, and parties ev-a-ree day. And even if it does suck, the band's been sucking for almost 50 years. That's pretty impressive.
Tickets to the general public will go on sale starting Friday, Nov. 22, at noon at ticketmaster.com, LiveNation.com and in person at the Lexington Medical Center Box Office inside Colonial Life Arena. KISS Meet & Greet Experiences will be available Tuesday, Nov. 19, 10 a.m. through 10 p.m. at kissonline.com. KISS Army fan club presales will begin Wednesday, Nov. 20 at 10 a.m. and last until Thursday, November 21 at 10 p.m.