Visit original article.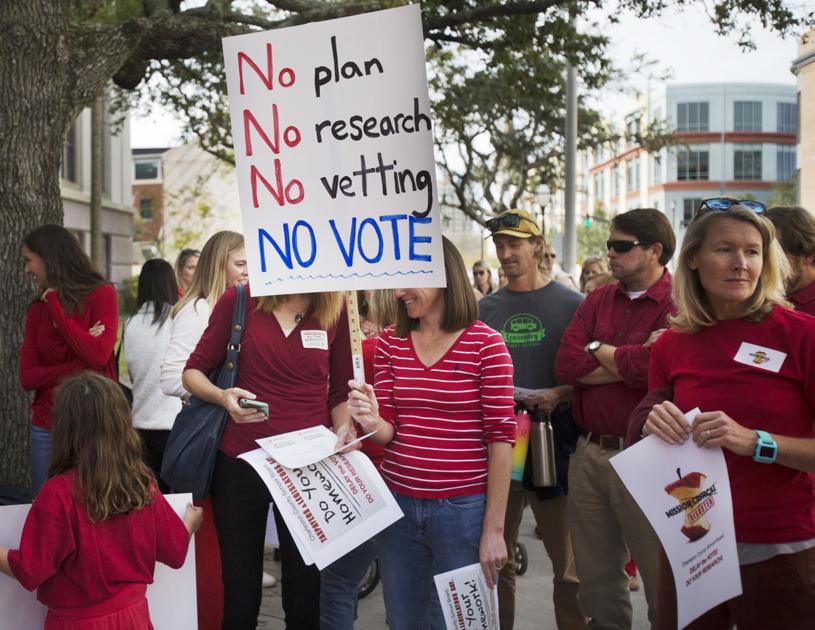 There is widespread agreement that public education in Charleston County needs to change, and change appears to be imminent but in ways that have caught many by surprise. The school board's actions this week extend well beyond the schools that are deemed "failing" by the state and no constituent district is likely to escape some degree of disruption.
Why is all of this disruption necessary? Is this an effort to integrate schools for integration's sake when the real issue is demographics? Can't the Charleston County School Board just focus on its failing schools? Why should families who are happy with their neighborhood school have to pay a price?
Demographics certainly play a part in contributing to the educational challenges many of our schools confront, but they are not the root cause. People here live where they live as a consequence of housing policy, bank lending practices, gentrification, the interstate highway system, regional transportation and a host of policies that have been laced with racial bias since the 17th century. These policies and practices are responsible for driving families of color or in poverty first into neighborhoods, and then out again as a consequence of increasing economic development. It should surprise no one that the schools they left behind, either of necessity or by choice, are now underutilized and under-supported.
As for school integration, some of the most creative ways to keep blacks out of white schools were invented in this state, and our constituent board structure, unique in the U.S., is a monument to our county's last-ditch effort to keep it that way. Many would argue, black and white, that creating great neighborhood schools should be job one and that it would counter the effects of school choice which, with all its virtues, has contributed to de facto segregation. Maybe so, but for decades the district has invested millions of dollars and countless talented educators in that effort with little effect.
As we see it, the school district's issues are systemic and the entire district must be involved if we are to make progress. These recommendations, in total, are about quality seats in schools and who should have first shot at sitting in them. Magnet and partial magnet schools have demonstrated that the seats in their classrooms offer a higher quality education. The superintendent has provided more than sufficient evidence that there are children in the neighborhoods and districts surrounding those schools who are qualified to sit in those seats but are kept out by admissions practices and attendance zone lines. Addressing this cause of disparate treatment is a step in the right direction and a small step toward a more equitable system.
Similarly, the establishment in North Charleston of early childhood centers, larger elementary schools able to provide more services and support and even the Accelerator School idea have potential.
The challenge here is not with the recommendations themselves but with the capacity of the district to implement with fidelity and accountability. Placing kids with the potential but not the experience into quality seats without the requisite preparation and support is a formula for failure. Larger elementary schools require sustained instructional leadership in the principal's role and these positions in North Charleston have been revolving doors for decades. Talented educators and partners with a proven track can spur innovation, but with autonomy earned through accountability, and with parents and neighborhood leaders at the decision table.
In our experience, the disruption caused by these recommendations is necessary because the issues they are intended to address beginning with racial bias are systemic. And it is long overdue. The recommendations are directionally correct and should be supported by our community, but their ultimate effectiveness, if approved, will be determined by how well and faithfully they are implemented, by this school board and the next one.
In the meantime, those adults who are engaged in personal attacks directed at educators and other adults should be reminded that this is about all of our schools and all of our children, not just theirs.
John C. Read is the former CEO of Tri-County Cradle to Career Collaborative.